Model for Kriegsmarine (SL & SLD)
The Kriegsmarine, German Navy, literally, had the primary goal during the Second World War, to cut the supply lines of the enemy.
Composed of various personnel and ships such as cruisers, battleships and submarines, the need of flare guns was the same as in the Heer and the Luftwaffe.

The first of them date from 1930 and firm Walther is the firm who is at the origin. Nammed flare gun SL (Sternsignalpistole), it is stainless steel and is of impeccable quality.
During the war, some changes appear. Thus, the finishes are not exactly the same and the weapon is now in light alloy.
Meanwhile, his twin (with two cannons) had been designed and was called flare gun SLD (Doppelschusssmodel).
Inox made model: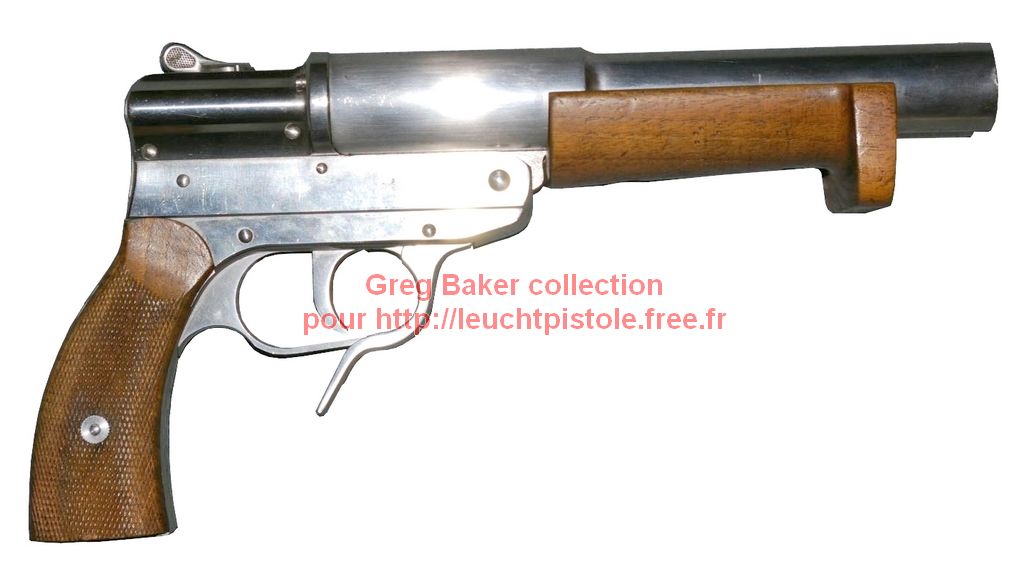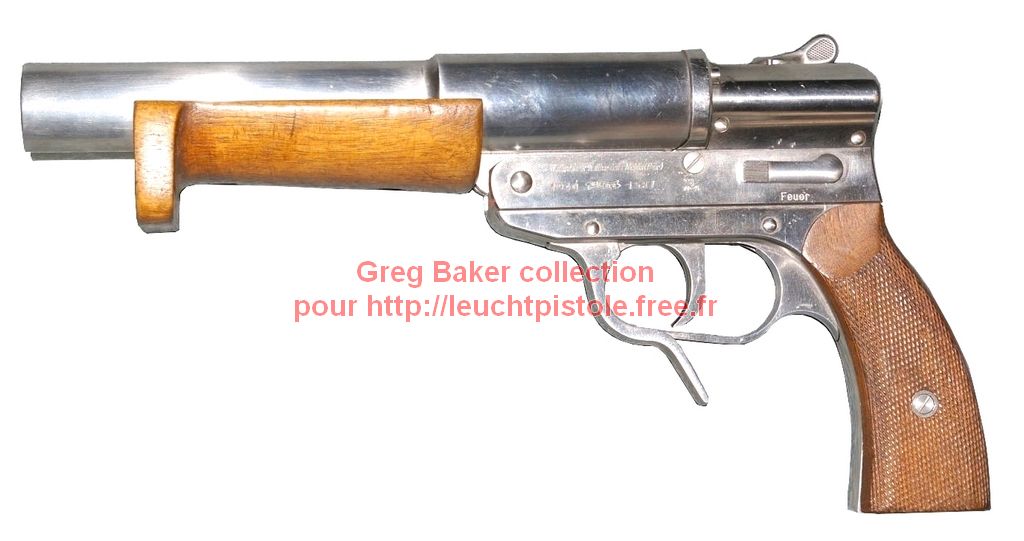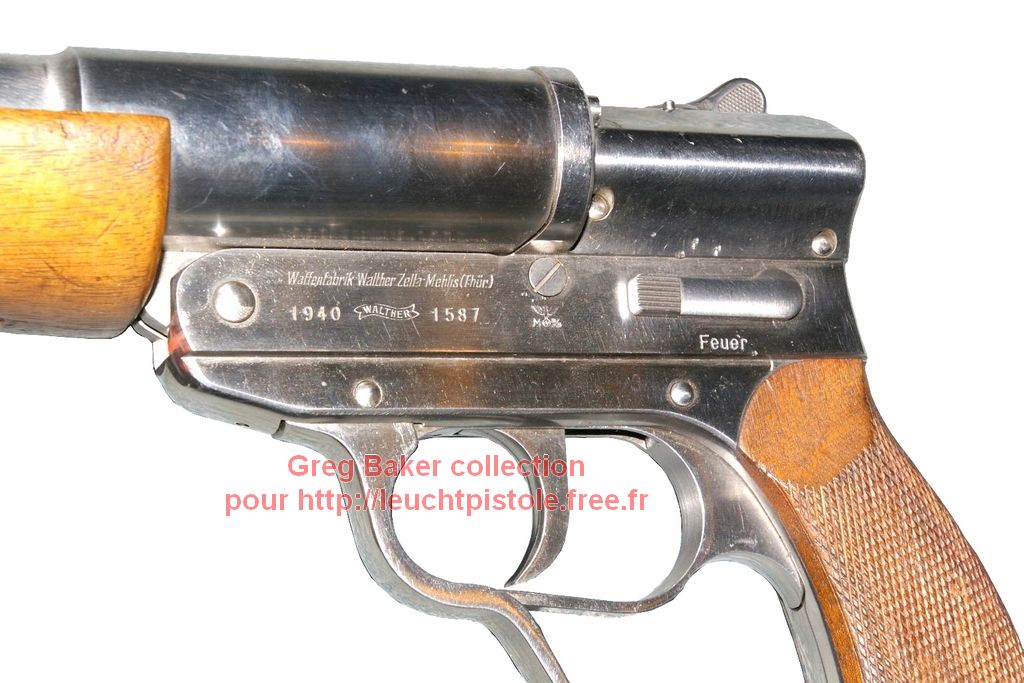 Anodized model: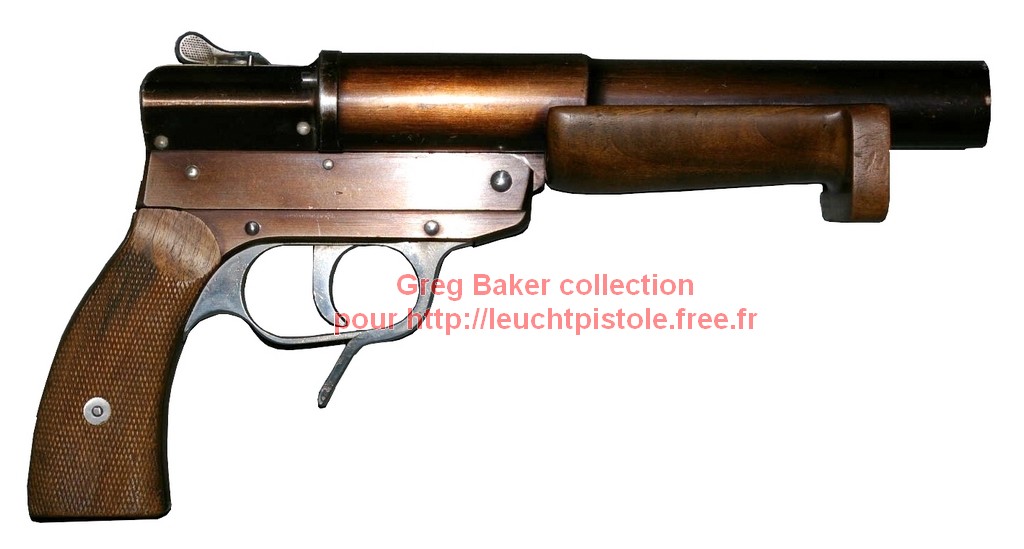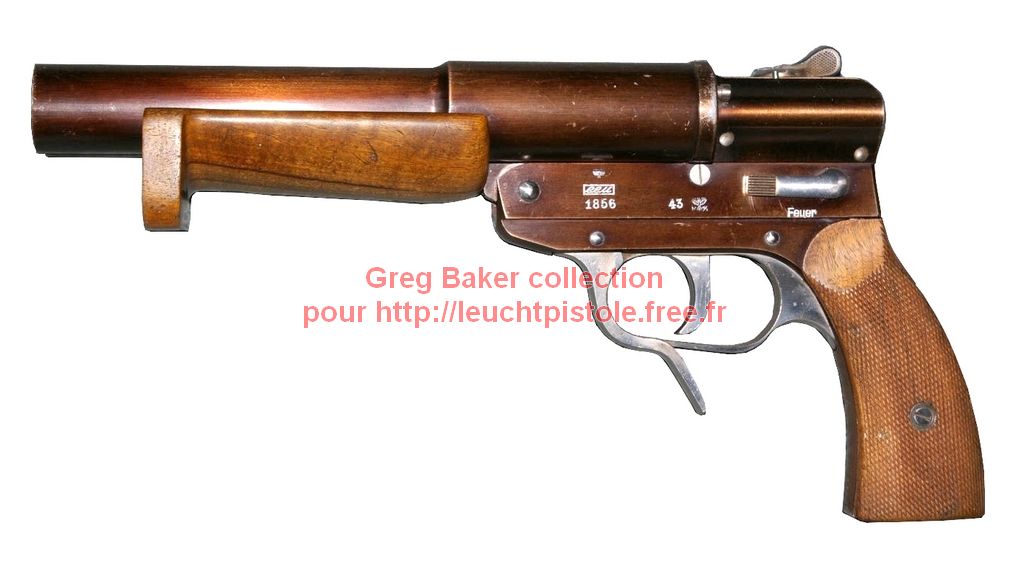 Each of them take advantage of special fireworks 103 mm as well as more conventional cases such as the Heer except grenades that have no utility on sea.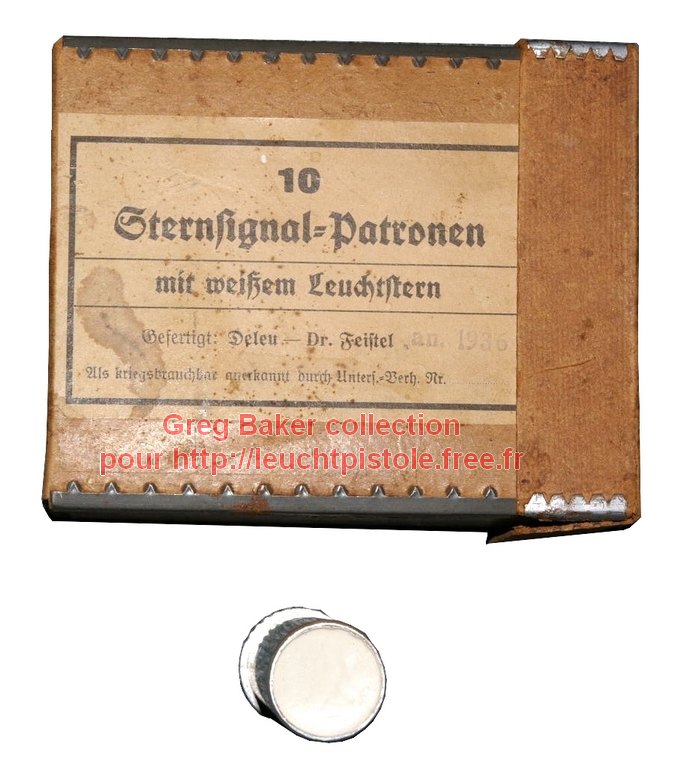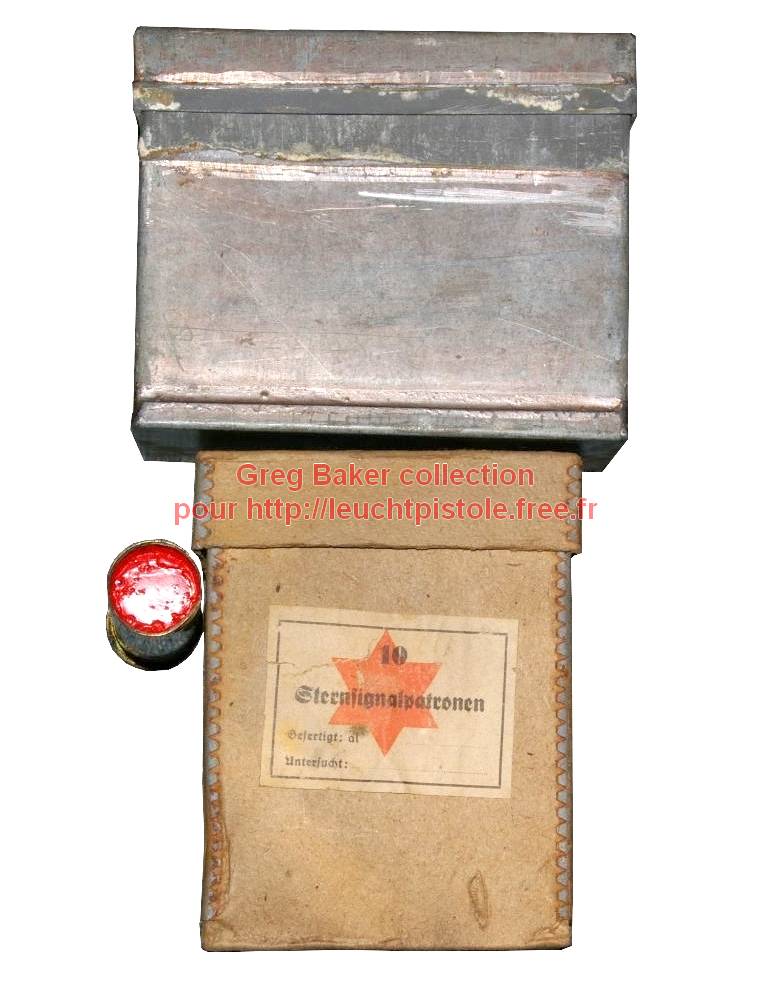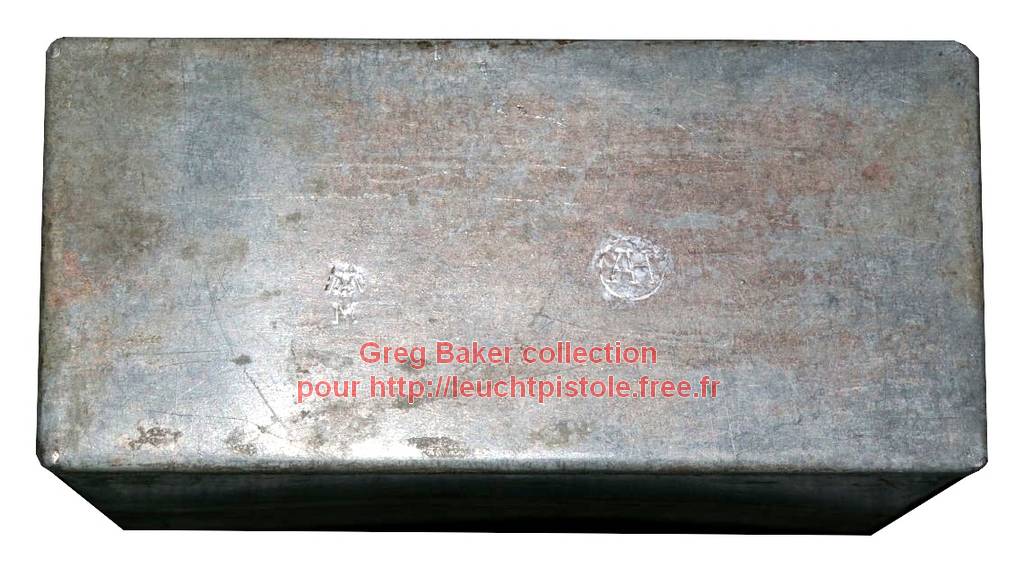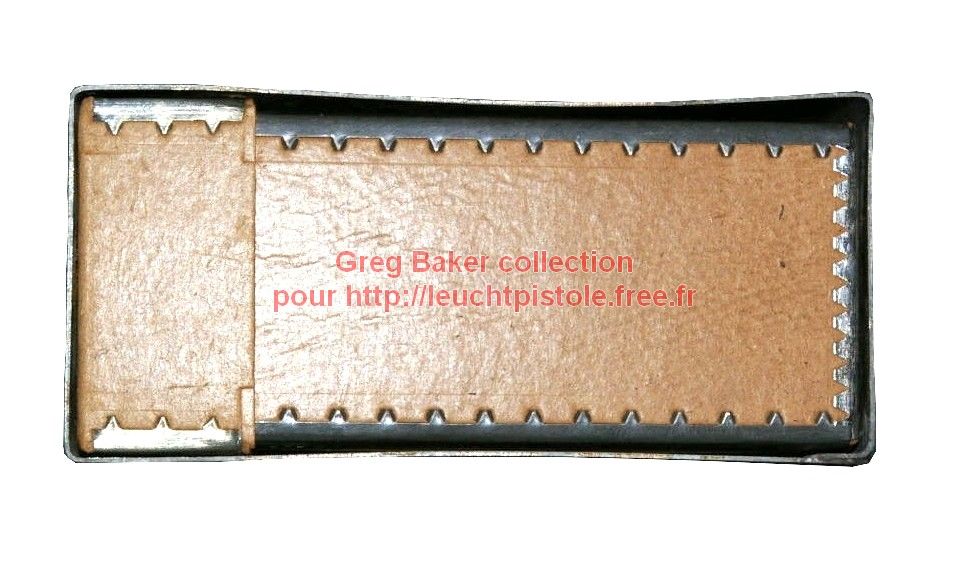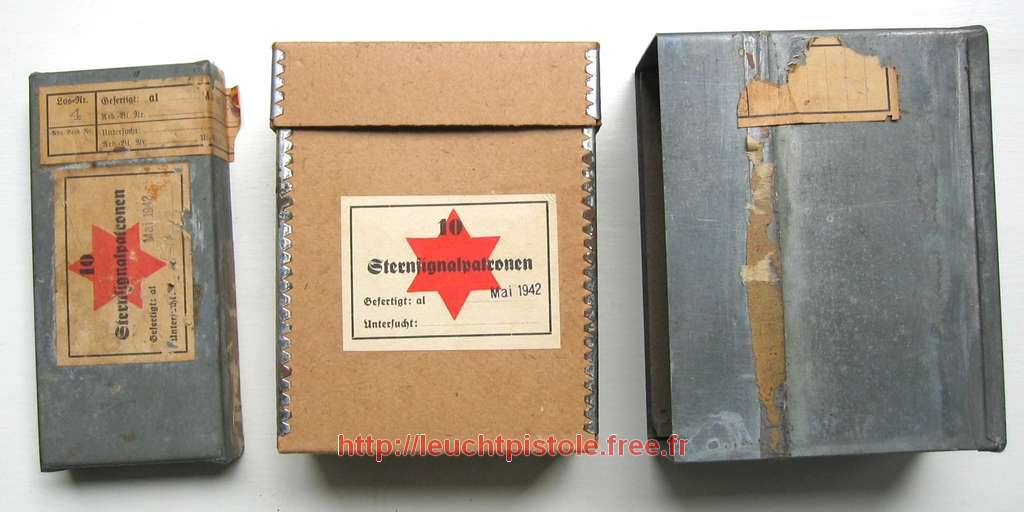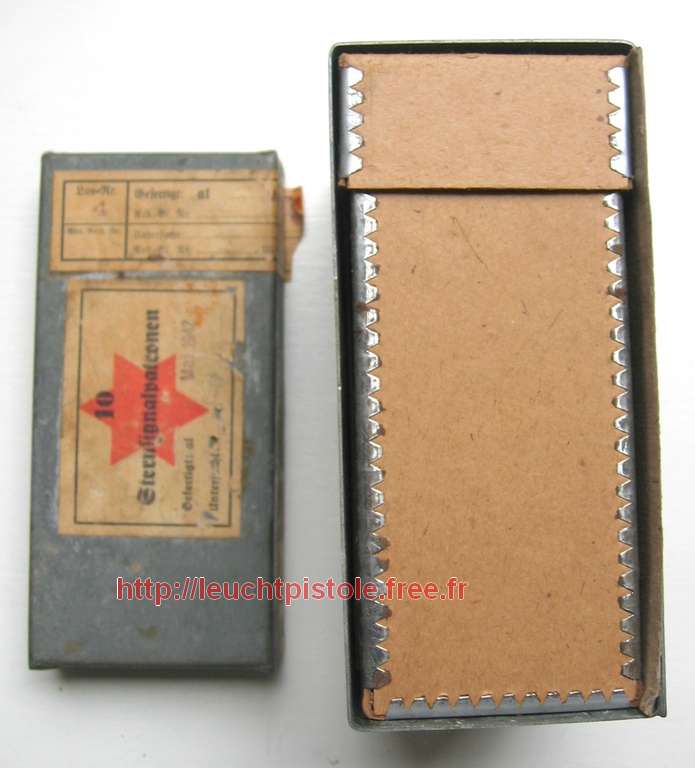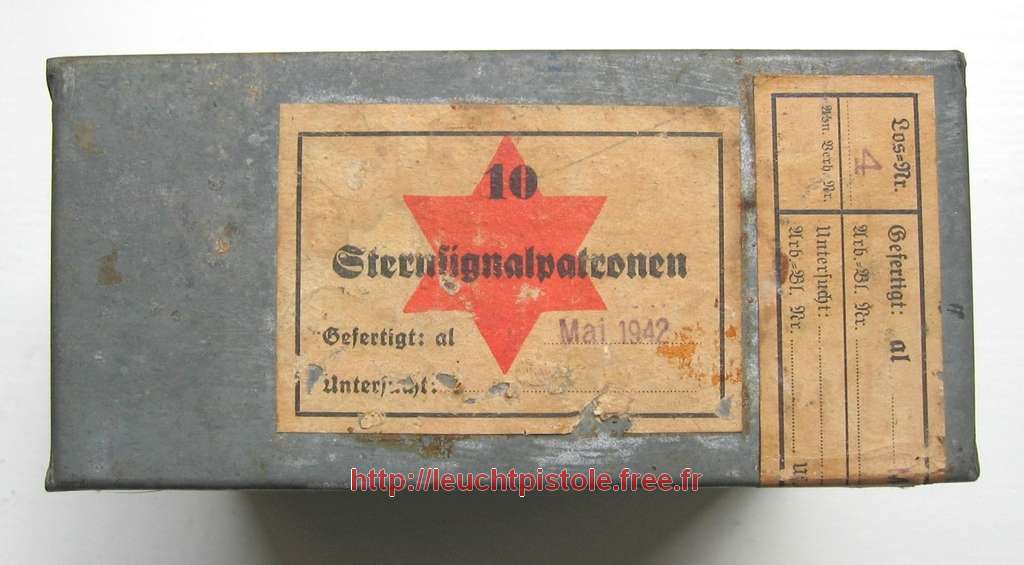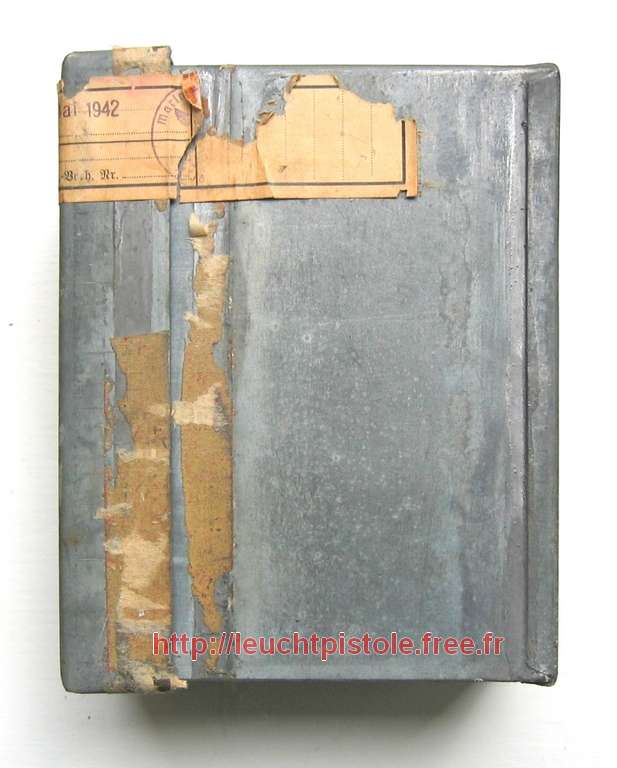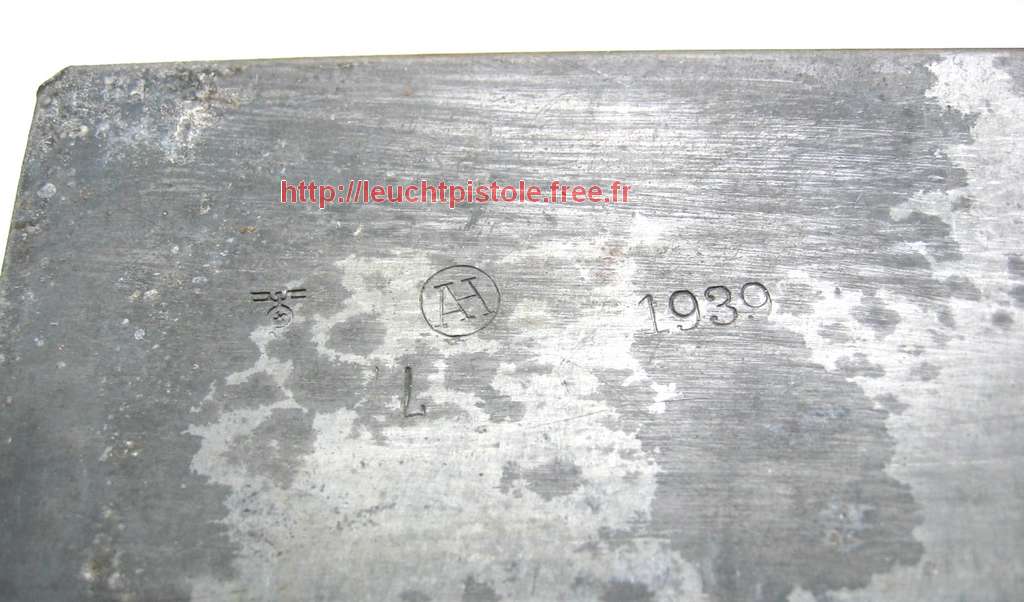 Other signal pistols were presented to the German general staff but they were denied in their entirety.
So does that still boards and sketches.

The most famous is the flare gun specially designed for the Kriegsmarine by Artilleriewerft Wilhemshaven, but which was nonetheless rejected in 1937.
Single barrel model:

Double barrels model:
Other example of a double barrel flare gun (bakelite grip):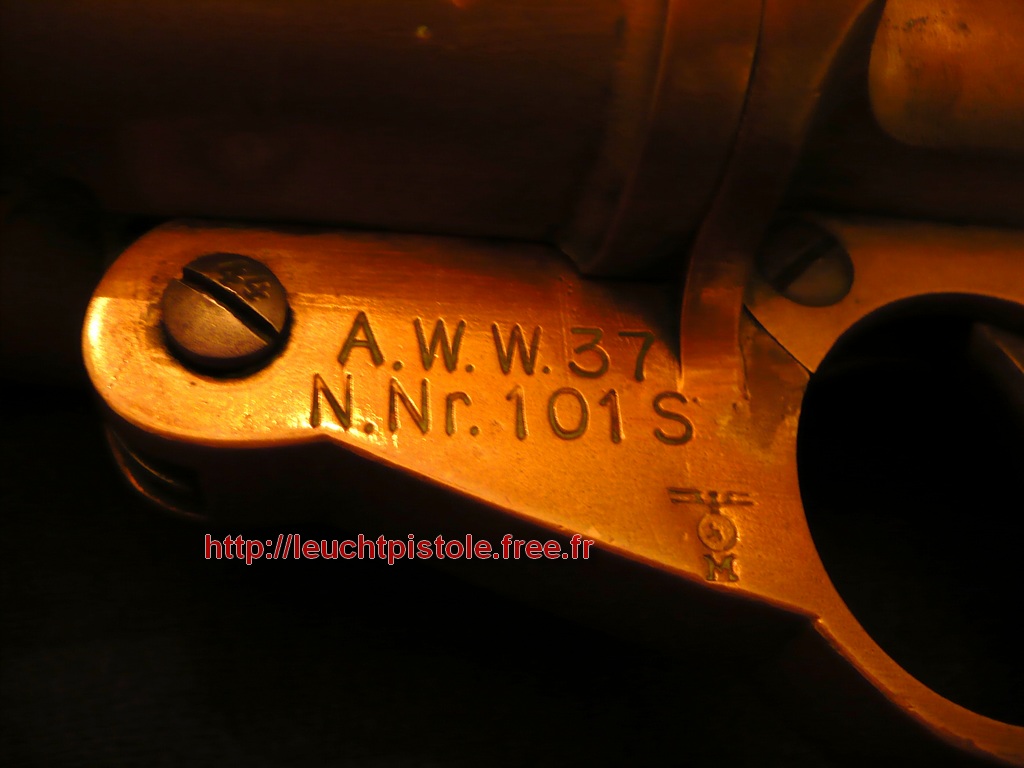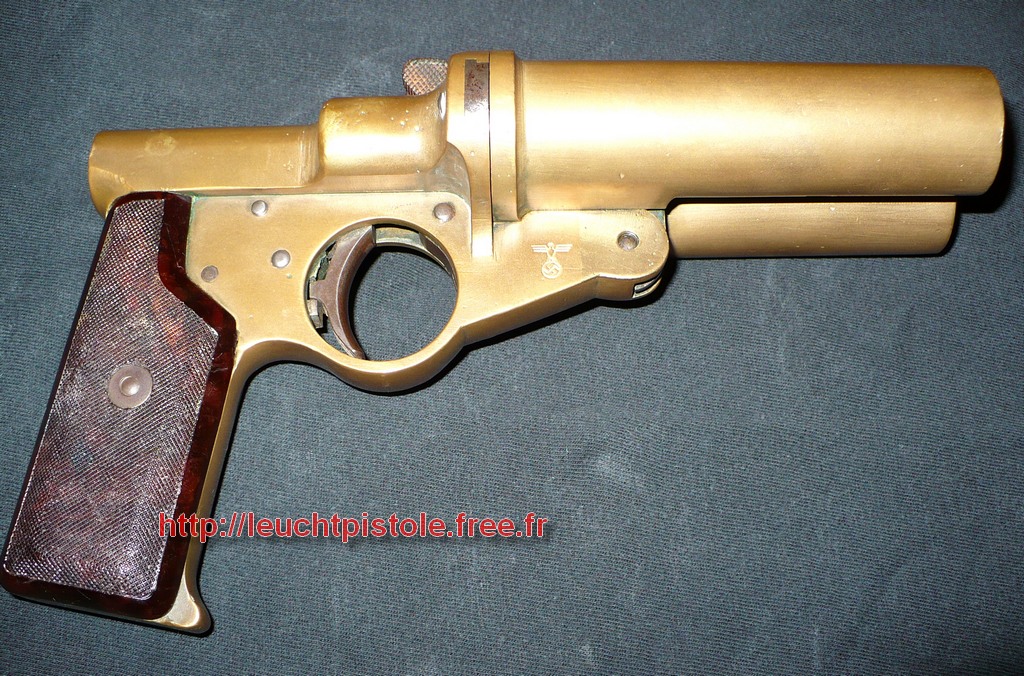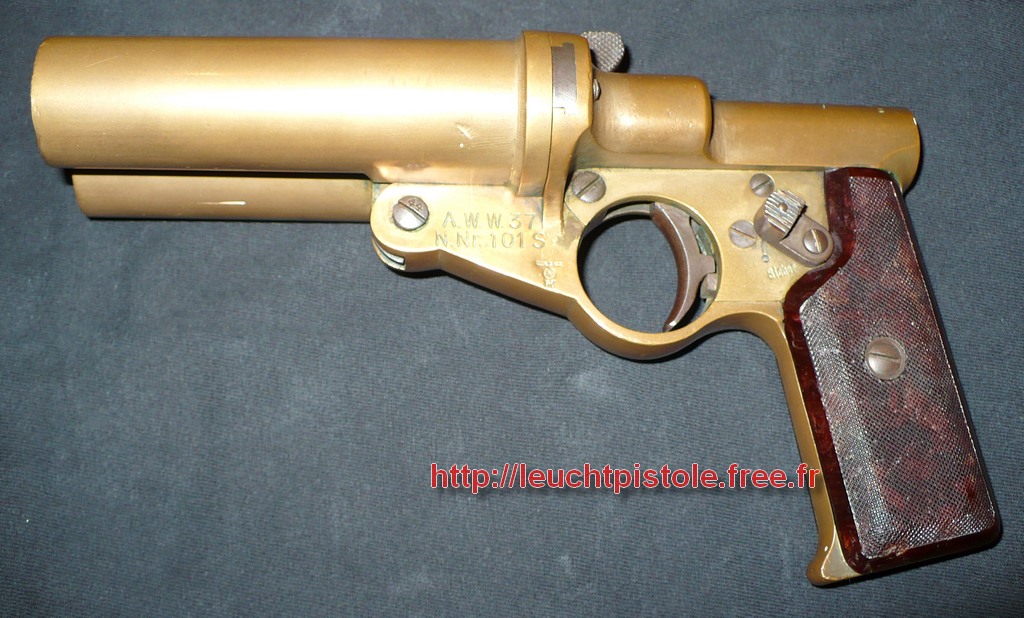 Notice that, during the war, some classical Heer models were used bay the Kriegsmarine. They have the KM stamp.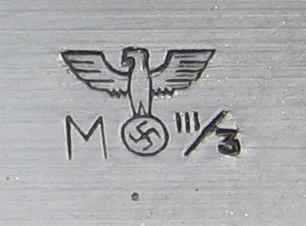 Here below, three examples of Heer flare guns (manufactured by Walther: marked with the banner, the 'ac' code and the heart) used by the KM:
Here below, two nice examples of inox Sld and Dl flare guns (from Bill Grist collection):
Sternsignalpistole Model(Sl):



Doppelschusssmodel Model (Sld or Dl):

The two models near together: