Strip for Leuchtpistole
In many cases, and from the second half of World War II, we notice that the PLF is less used with its classical holster described above on the site. Other ways to wear it are recognized including, storage in a pocket (such as pilots in the Luftwaffe and paratroopers).
However, in order not to 'lose', the flare guns (and this is the LP 42, which is often more concerned) are accompanied by a strap to connect it to the soldier's belt. This strap is made of leather with a passing dimension to the classic leather belt and a carabineer to hang on to the butt ring.
Observed on the copy below, no marking is present. It had been normal to note the presence of a mark type 'Leuchtpistole LP42'. Attention, however, the temptation that some may have to add this information on a flange of freshly tanned leather.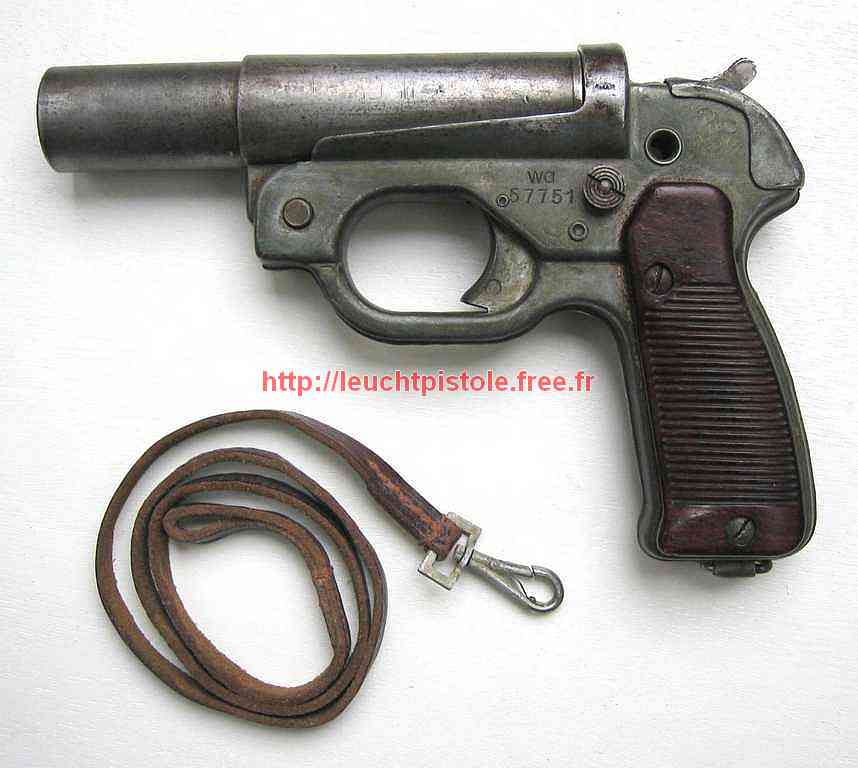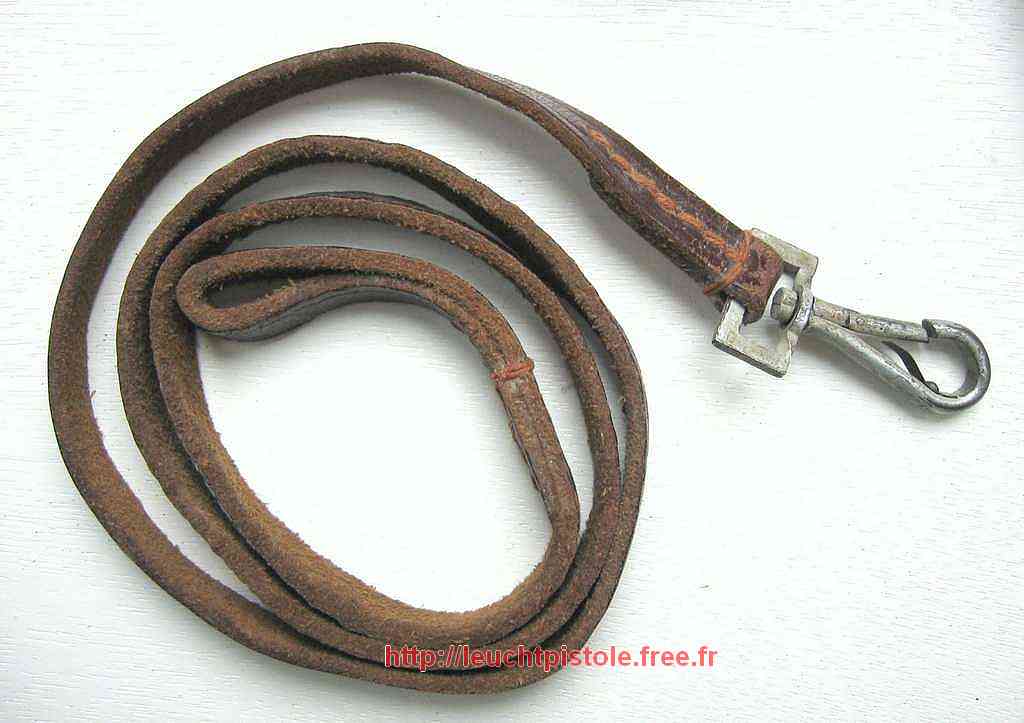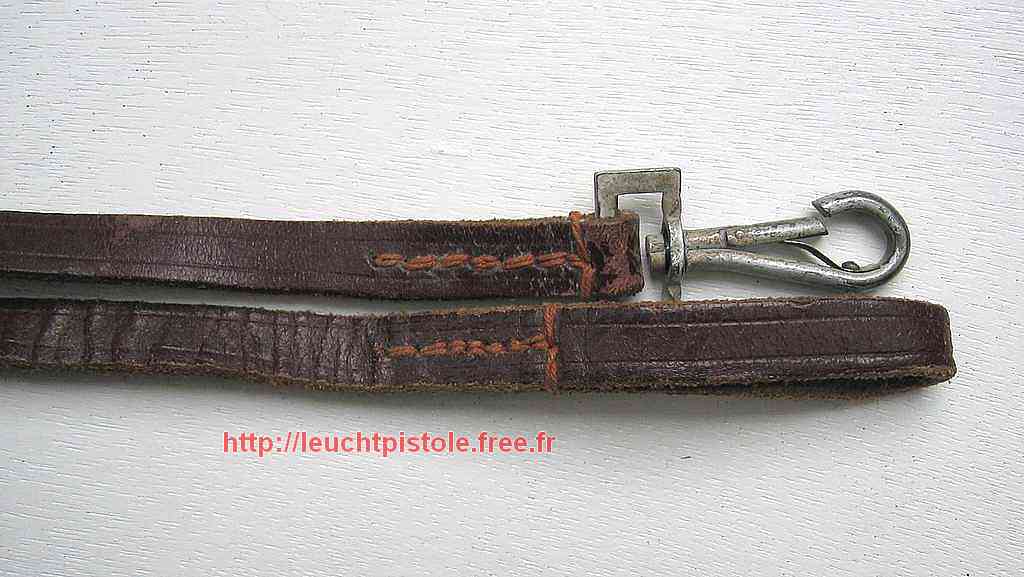 Back